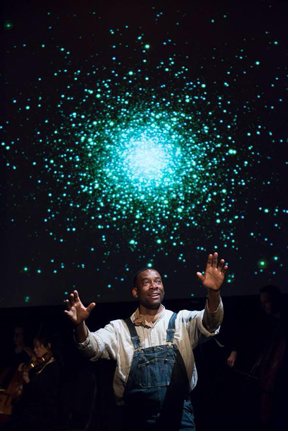 A three-week intensive for professionals and pre-professionals
Anvil Centre Theatre
777 Columbia Street, New Westminster
(across the street from the New Westminster Skytrain station)
March 6-24 2017, Monday to Friday
10:00am – 5:00pm
No classes on Thursday March 9
Cost is $830
$480 for CAEA members in good standing
Tuition for Equity members is reduced by a subsidy from CAEA's Professional Development program
ENROLMENT:
Maximum class size is 14 with priority given to CAEA members.

Participants must have been in at least 2 musicals since completing their professional training.
SUBMISSIONS:
Please send photo and resume with a short note letting us know why you're interested.

If you're given a spot, we'll ask you for a $50 deposit, balance of tuition is due February 15.

Deposits are non-refundable after February 15.
INSTRUCTORS:
Musical Theatre Performance – Peter Jorgensen

Musical Director – Jonathan Monro

Dance & Movement – Joel Sturrock

Voice & Speech / Scene Study – Sandra Ferens.
For more information, please email info@patrickstreetproductions.com
Professional training opportunities in Metro Vancouver are few and far between. PSP hopes to fill part of that gap with this 3-week intensive designed for professional artists looking to strengthen their musical theatre skill set and deepen their understanding of the work we do. 
The program will bring 12-14 artists together working five days a week, seven hours a day.
The mornings will consist of warm-ups and exploration that help connect our bodies with music and heighten our awareness of how music can change us in profound ways.
Breakout sessions mid-day will revolve between dance/movement classes, acting/scene study, and a musical theatre performance class. Artists will explore choreography, text and music. These small classes (6-7 artists in each) allow for exploring bigger ideas while still making it possible to focus on the individual needs of each artist.
Afternoons will vary from day to day. Ensemble performance, guest speakers, and musical theatre history will all be included as well as a few specialty classes that meet the needs and desires expressed by the group. For instance, a session focusing on the business (agents, taxes, promotion), or a session on the audition process with a panel of directors and artistic directors.
We would like to end the three weeks with an informal presentation. Each artist would invite a friend to come to the final afternoon so we can share our work and then enjoy a small reception.
The main aspiration is to inspire artists and enrich the work we do. We want our homegrown musicals to reach for the highest levels of performance and artistry – the intensive pursues those goals between faculty and artists alike.
PSP is an artist driven company devoted to professional development and the promotion of our local artists.