"There is so much passion and professionalism in every Patrick Street Production. Husband and wife team and Co-Artistic Producers Peter Jorgensen and Katey Wright pull out all the stops to deliver polished, powerful musical theatre."  vancouverpresents.com
Patrick Street Productions was founded in 2007 by Artistic Producers Peter Jorgensen and Katey Wright with a simple mandate: to offer great productions of great plays and musicals for Metro Vancouver, with an emphasis on contemporary musicals that have not yet been professionally produced in the region.
When selecting shows, we carefully consider several factors:  does the story ring true; is the show as smart as its audience; is the music integral to the story and a true expression of its time, place and character; finally, will the piece challenge an audience's idea of what a musical is, and what a musical can do?  We don't want our audience to merely be pleased or entertained, we want you to be thrilled, frustrated, elated, disturbed, impassioned… through the music, we want the story to connect with you in a deeper, more honest way.
Within all of our activities we emphasize these core values: Professional Development for Artists; Promotion of Artists; Mentorship for Young Artists; and Accessibility for All.
Artistic Producers:
Peter Jorgensen and Katey Wright
General Manager:
Tammy has worked as an arts administrator for twenty years, with experience working in theatre, dance, opera and festivals. She has been the general manager of the Creative City Network of Canada, Alberta Opera and Pi Theatre, artistic director of Intrepid Theatre, producer of the Victoria Fringe Theatre Festival, as well as co-producer of the See Seven Performing Arts Society. She is the owner of Canopy Arts, providing administrative services for non-profit organizations. Tammy serves as the President for the BC Alliance for Arts and Culture.
Board of Directors
Chris Allan – Artistic Associate & Board Secretary
Pictured here with his almost blind and mostly toothless rescue dog Veego, Chris Allan looks unassuming enough, but he has has an astonishing career.  It all began in 1960 in London, England where Chris lived for over 25 years and where he worked with many eminent directors including Laurence Olivier, Trevor Nunn, Peter Hall, Noel Coward and Harold Prince.  As a singer/dancer, Chris appeared (selected credits) in Cabaret (Theatre Royal, Liverpool), Joseph and the Amazing Technicolour Dreamcoat (Salisbury Playhouse, Glasgow Opera House), Stars on Sunday (Granada Television Series), and several shows at the London Palladium including two Royal Command Performances.  He later went into stage management in London's West End.  Selected stage management credits include Amadeus (Her Majesty's Theatre) and The Crucible (Comedy Theatre), both for the National Theatre of Great Britain; Chicago (Cambridge Theatre), CATS (New London Theatre), and the West End premiere of A Little Night Music (Adelphi Theatre), helmed by Hal Prince and Mr. Sondheim himself.
Since returning to Vancouver in 1986 Chris has worked in Stage Management for all the city's major theatre companies including six seasons with the Vancouver Opera. He first met Katey Wright on one of the many incarnations of Mavor Moore's A Christmas Carol at Carousel Theatre, and first worked with Peter Jorgensen while stage managing the legendary premiere of Alley Cats:  The Musical in which Peter appeared as a gay rodeo clown-turned-accountant.  Chris' most recent work has been as Peter's assistant on City Opera's The Emperor of Atlantis and on Patrick Street's Into the Woods, The Full Monty, Bat Boy, and PSP's beautiful production of The Light in the Piazza.  Chris is a recipient of the Mary Phillips Prize for Behind-the-Scenes Achievement.
Patricia Brooke – President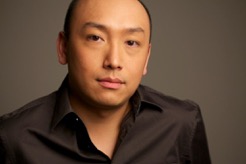 Angus Chiu – Board Treasurer
Angus has been involved in local theatre community since 2001, starting as just an audience member, to backstage crew, actor, treasurer, and most recently, producer (The Wizard of Oz and Grease for Footlight, and A… My Name is Alice for Skycorner). Other selected acting credits include Mr. Coggins in Chitty Chitty Bang Bang, The Addams Family, and Shrek the Musical (Align Entertainment), Frankie in Flower Drum Song (Vancouver Asian Canadian Theatre), Jesus Christ Superstar (Theatre Under the Stars), Joseph… and Annie (Footlight Theatre), Orpheus: Gone to Hell! (North Shore Light Opera, directed by Peter Jorgensen), and Promises, Promises (Metro Theatre). A CPA, CMA by trade, Angus is currently the treasurer for Patrick Street Productions.
Steven Endicott – Board of Directors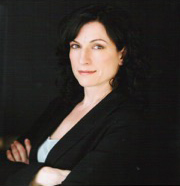 Caitriona Murphy – Vice President
Caitriona Murphy is an actor and musician originally from Toronto.  In Vancouver she has been seen in Les Misérables, Next to Normal, Mary Poppins, In the Heights, Peter and the Starcatcher, and Billy Elliott (Arts Club Theatre), Between the Sheets (Pi Theatre), Les Misérables (Chemainus), The Spitfire Grill (Pacific Theatre), The Full Monty, Out of a Dream (Patrick Street Productions), A Streetcar Named Desire, The Miracle Worker (Theatre North West), and Marry Me a Little (Speck Theatre). Ontario credits: Elgin Theatre, CanStage, Young People's Theatre, Tarragon, Factory, Theatre Passe Muraille, Buddies in Bad Times, the National Arts Centre, The Grand Theatre, and Pea Green Productions.
Other: CARAS Award—Humber College Jazz Program; Dora Award, two-time Jessie nominee. As singer and violinist, Caitriona has played venues across Canada. She is an accredited Music Therapist, working in Mental Health and Addiction in Vancouver's Downtown East Side.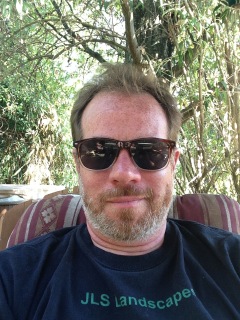 Jordan Samek – Board of Directors
Jordan began his theatre career in 1987 when he was accepted to the Vancouver Playhouse Acting School. In the Playhouse 1989 graduating shows, Jordan was cast as the lead character, Molière, in Molière's Impromptu Versailles, Champagne in Molière's Love's the Best Doctor, and Frederick in Aphra Benn's swashbuckling romantic comedy, The Rover. Upon graduation, he performed in Dylan Thomas' Under Milkwood with a young group of UBC Theatre grads (Katey Wright being one of the group), who would later constitute the founding members of Bard on the Beach. Jordan was a member of Bard's first Board of Directors, and then followed his UBC cohorts to form the small theatre company, Full House Theatre. Jordan sat on Full House's Board of Directors for two years, also performing in Full House's inaugural production The Insect Play as "The Traveller". Also upon graduation from the playhouse, Jordan was hired by Kaleidoscope Theatre, touring and performing the province and western Canada on his first Canadian Actors' Equity contract. He later worked for Kaleidoscope for two more years, as a touring stage manager, touring all across Canada and most of the eastern United States. He also stage managed the national tour of Carousel Theatre's Dying to Be Thin. Jordan then went back to school and attended UBC, where he received his BA in English Literature, and a BEd in Secondary School, (giving the Valedictorian speech at the Education program convocation ceremony). He ventured out as a teacher for 5 years, teaching at a private middle school, at an alternative program for Young Offenders for the Vancouver School Board, and a privately funded performing Arts program for inner city youth. During his tenure with the Vancouver School District, Jordan served as the coordinator for the Vancouver Secondary School One Act Theatre Festival.
In the last 15 years, Jordan has written and directed his play, Take Offs and Landings, has worked as both a performer and stage manager for Pangaea Arts Theatre company, and has written, produced and performed in sketch comedy shows. 10 years ago he transitioned out of teaching and started his own New Westminster based landscape businesses, JLS Landscapes, and J & J Mainland Fencing. He loves his career in Landscaping, where he designs and installs gardens, lawns, decks, fences, sheds, and anything related to landscaping, and gets to work outdoors! He has lived and raised his family in New Westminster for the last 14 years, and has been involved in volunteer work both in the community and at his daughters' schools: coaching youth soccer, serving on Royal City Youth Soccer Club board of directors, coordinating fundraising for his daughters' schools, co-Chairing the Lord Tweedsmuir school traffic safety committee, and volunteering for the Twelve Street sidewalk revitalization, as well as other community and school related volunteer work.
Jordan is absolutely thrilled to join the board of Patrick Street Productions, and contribute to the development of Metro Vancouver's most dynamic and exciting musical theatre company.