HUGH WHEELER – Book Writer
Hugh Wheeler was a novelist, playwright and screenwriter. He wrote more than thirty mystery novels under the pseudonyms Q. Patrick and Patrick Quentin, and four of his novels were transformed into films: Black Widow, Man in the Net, The Green-Eyed Monster and The Man with Two Wives. For films he wrote the screenplays for Travels with My Aunt, Something for Everyone, A Little Night Music and Nijinsky. His plays include Big Fish, Little Fish (1961), Look: We've Come Through (1961) and We Have Always Lived in the Castle (1966, adapted from the Shirley Jackson novel), he co-authored with Joseph Stein the book for a new production of the 1919 musical Irene (1973), wrote the books for A Little Night Music (1973), a new production of Candide (1973), Sweeney Todd, the Demon Barber of Fleet Street (1979, based on a version of the play by Christopher Bond), and Meet Me in St. Louis (adapted from the 1949 M-G-M musical), contributed additional material for the musical Pacific Overtures (1976), and wrote a new adaptation of the Kurt Weill opera Silverlake, which was directed by Harold Prince at the New York Opera. He received Tony and Drama Desk Awards for A Little Night Music, Candide and Sweeney Todd. Prior to his death in 1987 Mr. Wheeler was working on two new musicals, Bodo and Fu Manchu, and a new adaptation of The Merry Widow.
STEPHEN SONDHEIM – Music and Lyrics
Stephen Sondheim was born in New York in 1930, and is widely acknowledged as the most innovative, most influential and most important composer and lyricist in modern Broadway history. His accolades include an Academy Award, eight Tony Awards (more than any other composer) including the Special Tony Award for Lifetime Achievement in the Theatre, multiple Grammy Awards, multiple Drama Desk awards and a Pulitzer Prize.
He has written the music and lyrics for A Funny Thing Happened On The Way To The Forum (1962), Anyone Can Whistle (1964), Company (1970), Follies (1971), A Little Night Music (1973), The Frogs (1974), Pacific Overtures (1976), Sweeney Todd (1979), Merrily We Roll Along (1981), Sunday In The Park With George (1984), Into The Woods (1987), Assassins (1991), Passion (1994) and Bounce (2003) which later became Road Show (2008), as well as lyrics for West Side Story (1957), Gypsy (1959), Do I Hear A Waltz? (1965), and additional lyrics for Candide (1973).
Side By Side By Sondheim (1976), Marry Me A Little (1981), You're Gonna Love Tomorrow (1983), Putting It Together (1993/99) Moving On (2001) and Sondheim on Sondheim (2010) are anthologies of his work as composer and lyricist. For films, he composed the scores of Stavisky (1974) and co-composed Reds (1981) as well as songs for The Seven Percent Solution (1976) and Dick Tracy (1990). He also wrote the songs for the television production Evening Primrose (1966), co-authored the film The Last of Sheila (1973) and the play Getting Away With Murder (1996).
PETER JORGENSEN – Direction
As an Artistic Producer with Patrick Street Productions Peter has directed Into the Woods, The Full Monty, Bat Boy: the Musical, The Light in the Piazza, Floyd Collins, The Best Laid Plans: a Musical as well as Rodgers & Hammerstein: Out of a Dream (which he also conceived and created). Outside of PSP he has directed for the Arts Club Theatre Company (Avenue Q, Rock of Ages), the Chemainus Theatre Festival (Oklahoma! Guys and Dolls, Fiddler on the Roof, Les Misérables), Persephone Theatre (Little Shop of Horrors), City Opera (The Emperor of Atlantis) and Studio 58 (Grease). His musical adaptation of It's a Wonderful Life has been performed at the Chemainus Theatre Festival, Persephone Theatre, and Theatre Aquarius.
Peter began his theatre career primarily as a performer. Favourite credits include Guys and Dolls, Dirty Blonde, My Fair Lady, The Music Man, 42nd Street, and She Loves Me (where he met his wife and co-Artistic Producer, Katey Wright).
When not working on a show Peter can typically be found teaching either through his master class series with PSP, as the program director of the Arts Club Musical Theatre Intensive, or as a guest instructor at Capilano University. Visit Peter online at www.peterjorgensen.com.
SEAN BAYNTUN – Music Direction
Sean returns to PSP having previously been their music director for The Light in the Piazza (Jessie Award), and Bat Boy: the Musical. Other credits as music director include Rock of Ages and the smash hit Avenue Q for the Arts Club Theatre Company, as well as The Wild Party (Pint Size Tall), and Songs for a New World (NAMC). He received his Masters in Music (Classical Piano Performance) from Rice University and is the Keyboard/Synth player in the groups OtherPeople and Leisure Club.
CHRIS ALLAN – Assistant Director
Chris began his theatre career in 1960 in London, England where he lived for over 25 years working with many eminent directors including Laurence Olivier, Trevor Nunn, Peter Hall, Noel Coward and Harold Prince.
As a singer/dancer, Allan appeared (selected credits) in Cabaret (Theatre Royal, Liverpool), Joseph and his Amazing Technicolor Dreamcoat (Salisbury Playhouse, Glasgow Opera House), Stars on Sunday (Granada Television Series), and several shows at the London Palladium including two Royal Command Performances.
Allan later went into stage management in London's West End. Selected credits include Amadeus (Her Majesty's Theatre) and The Crucible (Comedy Theatre) both for the National Theatre of Great Britain, Chicago (Cambridge Theatre), A Little Night Music, Irene (both at the Adelphi Theatre), and Cats (New London Theatre).
Returning to Vancouver in 1986, Allan has worked in Stage Management for all the city's major theatre companies including six seasons with the Vancouver Opera. His most recent work has been as Peter Jorgensen's assistant on Patrick Street's Into the Woods, The Full Monty and Bat Boy and City Opera's The Emperor of Atlantis, and more recently the beautiful The Light in the Piazza.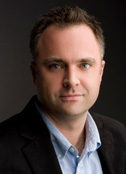 ALAN BRODIE – Set and Lighting Design
Since 1989, Canadian lighting designer Alan Brodie has worked for regional theatre, opera and dance companies from Victoria to Halifax, as well as countless small and independent producers. On the international stage, his work has been seen in San Francisco, Los Angeles, Hartford, London, Adelaide, Wellington, Bergen and The Hague.
Brodie's work has come to be known for its sophistication and sensitivity and he is committed to collaboration and mentorship. His lighting designs have been described as "notably assured", "razor-sharp", "stunning", "subtle", "seamless", "fine", "starkly dramatic", "exceptional", "striking", "wildly active", "affecting" and "ingenious".
Brodie has received 10 Jessie Richardson awards, a Sterling Award, a Betty Mitchell Award, an Ovation Award, a Victoria Critic's Choice Spotlight Award and a Bay Area Theatre Critics' Circle Award. In 2012 he was shortlisted for the Siminovitch Prize in Theatre, Canada's most prestigious theatre award.
Brodie holds a BFA in theatre studies from the University of British Columbia and in 2014, he commenced MFA studies in directing at the University of Victoria. He has served on faculty at UBC, the Banff Centre, Langara College (Studio 58) and the National Theatre School of Canada. He lives in Vancouver with his wife Michele.
JESSICA BAYNTUN – Costume Design
Jessica obtained her Bachelor's in fashion design at at Kwantlen Polytecni University, kick-starting her passion for colour, texture, and movement. She is currently teaching at Kwantlen, designing and producing stage costumes, and custom clothing for Messica Demolition. Some of her recent projects include: custom corsetry, lingerie, and swimwear for stage performers. Recent costume design for theatre: Rock of Ages, Romeo & Juliet, Avenue Q, It's a Wonderful Life, Out of a Dream, and Les Miserables, The Light in the Piazza.